Retail 4 Growth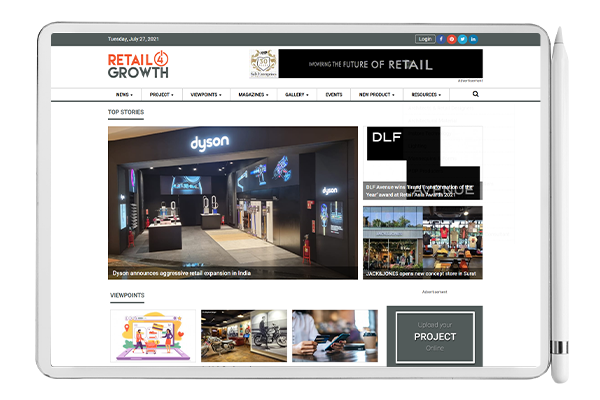 Client Profile
R etail Growth (R4G) is positioned as a go-to place for anything related to the retail ecosystem - trends, news, technologies, solutions, space design, merchandising, and the people who make it all happen. In the process they aim to bring the whole community together and connect the buyers and sellers of retail related solutions, services and technologies.
Objective
The main objective of this project is to provide a user-friendly website to list the news and happenings related to retail & its associated industries. The purpose was to create a website where the admin can list the news and manage the campaigns.
Services Provided
Design Prototype
Frontend Development
Backend Development
QA & testing
Post Delivery Maintenance
Approach
We suggested customised solution for developing a website leveraging the power of HTML and PHP. The web experts came up with a strategic architecture in one go that fulfills the project objectives. The team kept the navigation simple on the homepage that guides visitors to explore all the categories. The data migration was planned and put in the place effectively with no flaws at all.
The website development and testing were put in sync to avoid any iterations at the end of the project to save time & to ensure quality and flawless delivery of this website.
The client was delighted with the design, state of art UI/UX, features and development efforts of Ezbiz team.