Rack N Sell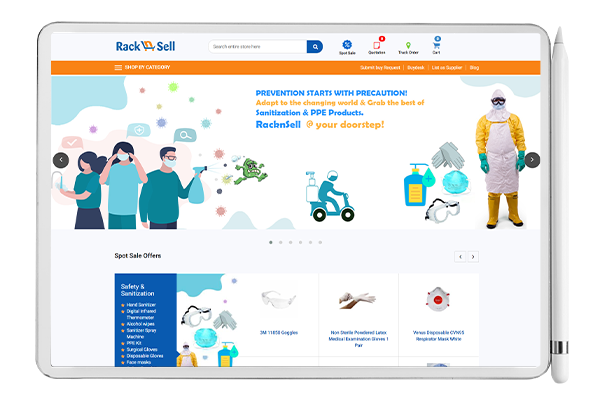 Client Profile
A team of professionals with decades of multiple industry sourcing and technology experience have founded racknsell.com – an e-commerce platform connecting buyers and sellers in the business to business (B2B) space through a technology enabled efficient, intelligent and end to end solution. They offer deeper coverage in targeted categories with a wide range of quality products, personalized and intelligent search, exclusive online partnerships along with competent sourcing and other services.
Objective
The goal for Team Ezbiz was to develop an ecommerce B2B & B2C website having multiple users like corporate buyers and suppliers, where they can purchase the products in bulk quantity. Team Ezbiz created a user friendly interface for the listing of all the products under suitable categories for the easy navigation of the visitor.
Services Provided
Design Prototype
Frontend Development
Backend Development
QA & testing
Post Delivery Maintenance
Approach
On RNS, we created and managed modules like:- Order Management, Delivery Management, Supplier Management, Catalogue Management, Inventory Management, User Management, Payment Process with security, Monthly Sales Report
The client was delighted with the design, state of art UI/UX, features and development efforts of Ezbiz team.