FNB Basket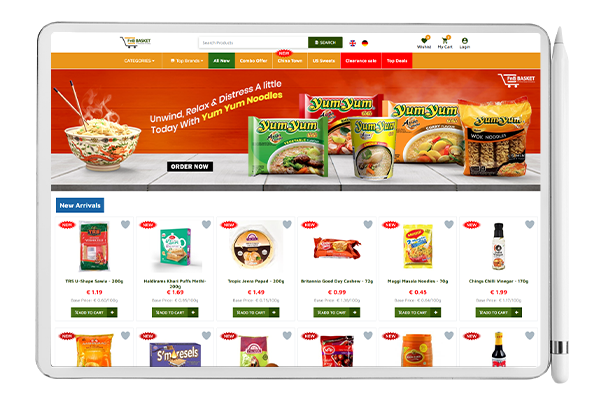 Client Profile
Germany's leading online shopping experience, FNB Basket strives to make your online Indian food shopping experience more convenient and cost-effective by offering the highest quality products at the best prices in Germany. Their product collection consists of an extensive range of food products such as daily staples, nutritious foods, personal care products, Indian cookies, snacks & chocolates, beverages and many more.
Objective
Core challenge and the goal for Team Ezbiz was to self conceptualise design the site from scratch according to the new market requirements. Team Ezbiz created a user friendly interface for the listing of all the grocery items under suitable categories for the easy navigation of the visitor.
Services Provided
Design Prototype
Frontend Development
Backend Development
QA & testing
Digital Marketing
Marketing Campaigns
Post Delivery Maintenance
Approach
Team Ezbiz conceptualised and implemented the most unique features into an e-commerce application. Buyers can select the categories , and jump directly to recommended products to cut short browsing times. They can also view the new arrivals to get to know what's new in the grocery shop and order directly.
Our team helped FNB Basket with a user-friendly admin panel through which they can manage the orders, deliveries, inventory etc. with ease.
The client from germany was utterly astonished when we presented this E commerce project for the first time. And now, as we are managing this platform on our own we are periodically introducing the new features on our project in order to make the the website more user friendly and increase the traffic.