Dotori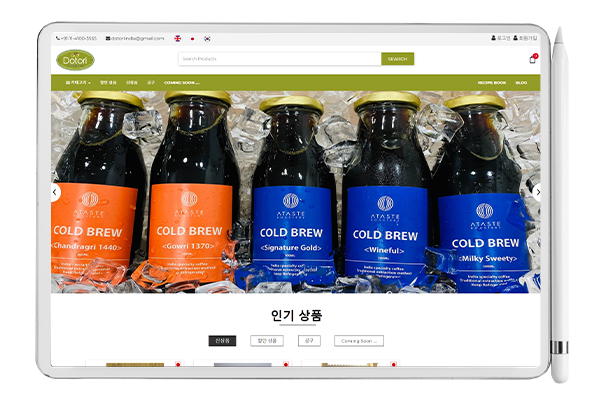 Client Profile
Dotori, Legal Name "Hana Hospitality Pvt Ltd" mainly delivers imported food from South Korea, Japan as well as food and daily needs products in day to day life. They also provide bakery as well as ready to eat Korean foods. Their main goal is to fill the gap of foods between multiple countries.
They are pleased to welcome and serve all Indian peoples as well as foreigners living in India and who have great interest in east asian countries food, especially South Korea. They are continuously delivering from the last two decades in India with another brand name BG food and Bakery.
Objective
The client contacted Ezbiz with a vision to have an online shop of Korean food. Dotori required smooth order placement & management, options to process payments with verification, security, multi language, etc. with a functional admin panel to deliver the best experience to the end users.
Services Provided
Design Prototype
Frontend Development
Backend Development
QA & testing
Approach
In the initial stage, we created a vision of the project that meets the business needs and the buyers' expectations. The primary goal of this website is to create a smooth order process, and bring more orders from the internet. Then, we selected the most useful and trendy features for the future website.
Our team helped Dotori with a user-friendly admin panel through which they can manage the orders, deliveries, inventory etc. with ease.
The client was extremely satisfied with the end product the client got the excellent response from the korean customers for the customized online store. The website increased flexibility and productivity of the client's business.