Consult Now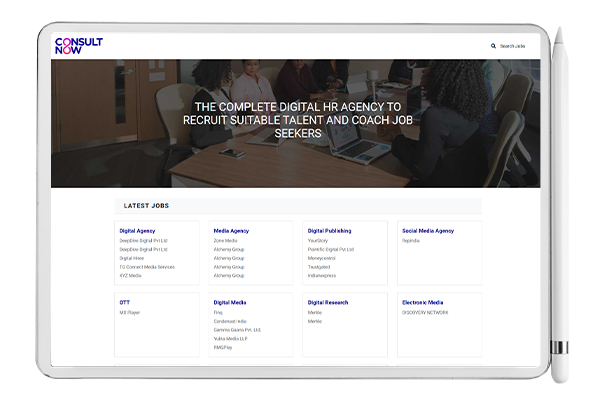 Client Profile
Consult Now is rated by its clients as one of the top Recruitment Agencies and job seekers for its high-quality job search and interview coaching services. It is one of its kind consultancy catering to both the employers by recruiting talent and the job seekers by offering job search and executive interview coaching services, Achievement driven Resume Writing, LinkedIn Profile Writing, and training courses like online Video tutorials in Digital domain.
Objective
The main aim of the project is to create a user-friendly UI/UX interface to add the jobs details and maintain a database of the applications received through the job application forms of the job seekers.
Services Provided
Design Prototype
Frontend Development
Backend Development
QA & testing
Approach
We suggested customised solution for developing a website leveraging the power of HTML and PHP. The web experts came up with a strategic architecture in one go that fulfills the project objectives. The team kept the navigation simple on the homepage that guides visitors to explore job categories. The data migration was planned and put in the place effectively with no flaws at all.
Our team helped Consult Now with a user-friendly admin panel through which they can manage the job applications with ease. The website development and testing were put in sync to avoid any iterations at the end of the project to save time & to ensure quality and flawless delivery of this website.
The client was delighted with the design, state of art UI/UX, features and development efforts of Ezbiz team.