Typisch Indisch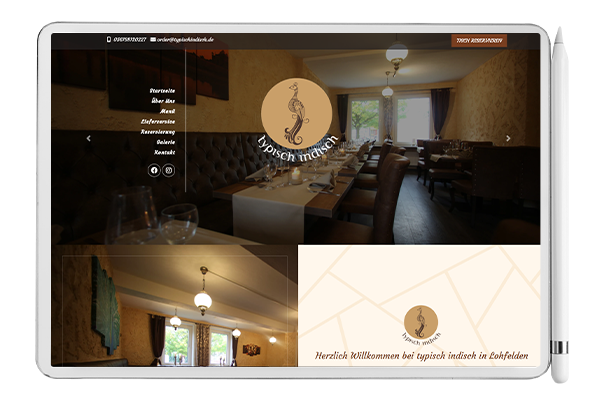 Client Profile
Typically Indian is a collective of amazing people who strive to create delicious Indian delicacies. They are advocates of fresh, authentic and hygienic food. In order to preserve the authenticity of the cuisine, they only use the finest and freshest ingredients that come from different locations in India. They use natural sugar for traditional desserts. No artificial additives, MSG, preservatives, additives or processed foods are used in our kitchen.
Objective
Typisch came to us with the objective of scaling their business taking their authentic menu among the audience through digital platform. Following a thorough examination of the client's objectives and requirements, we determined that they required a world class UI/UX interface that display the menu and take booking appointments for their restaurants.
Services Provided
Design Prototype
Frontend Development
Backend Development
QA & testing
Approach
We suggested customised solution for developing a website leveraging the power of HTML and PHP. The web experts came up with a strategic architecture in one go that fulfills the project objectives. The team kept the navigation simple on the homepage that guides visitors to explore the menu and make the bookings.
The client was extremely satisfied with the end product and the client got the excellent response from the visitors. The website increased flexibility and productivity of the client's business.