HR Katha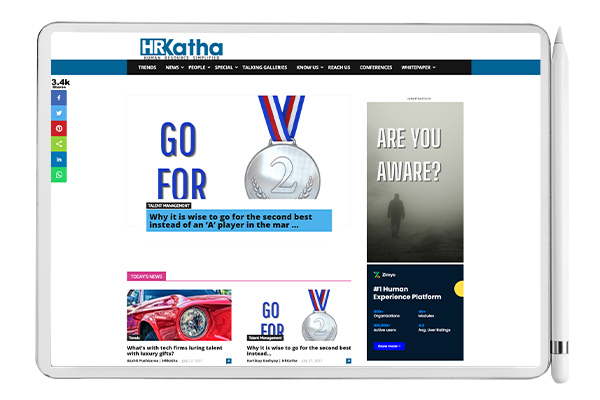 Client Profile
HRKatha is the medium-a place where every HR practitioner can visit, discuss, opine and share her/his knowledge and experience. They strongly believe that Human Resource Management is no longer the concern of just one department; its touch is felt across sectors, levels and functions. This is why, when they conceived HRKatha, the first thing they wanted to do was demystify HRM to the extent that it cuts across functions. Their endeavour is to bring together the best practices, culture, tools, training and developent methods that are being initiated, and adapted by the Indian corporates. HRKatha offers deep analysis, enterprise reporting, interesting photos and videos, and the works of senior industry professionals in business, every day.
Objective
The core objective was to provide a user-friendly website to add and maintain a database that includes news, views, analysis, trends, updates and interviews with prominent leaders in the HR space. The client wanted Team Ezbiz to design and develop the website which increases the website traffic and audience engagement.
Services Provided
Design Prototype
Frontend Development
Backend Development
QA & testing
Approach
We suggested customised solution for developing a website leveraging the power of HTML and PHP. The web experts came up with a strategic architecture in one go that fulfills the project objectives. The team kept the navigation simple on the homepage that guides visitors to explore all the news categories. The data migration was planned and put in the place effectively with no flaws at all.
The website development and testing were put in sync to avoid any iterations at the end of the project to save time & to ensure quality and flawless delivery of this website.
We successfully developed an HR media site. This fetched a lot of new clients and secured a significant increase in engagement for the visitor.