Destar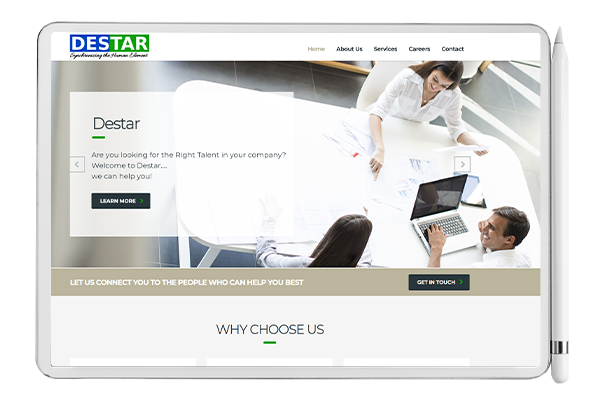 Client Profile
D estar is a Global Premier Staffing and Professional Services Company with two divisions, that is involved in the business of IT Staffing and Executive Search. Destar provides its services around the globe.
Objective
The client wanted team Ezbiz to design and develop the website that will showcase the services offered by Dester and also create a admin panel that receives the updated CV of the candidates.
Services Provided
Design Prototype
Frontend Development
Backend Development
QA & testing
Approach
We suggested customised solution for developing a website leveraging the power of HTML and PHP. The web experts came up with a strategic architecture in one go that fulfills the project objectives. The team kept the interface simple and responsive.
The website development and testing were put in sync to avoid any iterations at the end of the project to save time & to ensure quality and flawless delivery of this website.
The client was delighted with the design, state of art UI/UX, features and development efforts of Ezbiz team.