Bookaro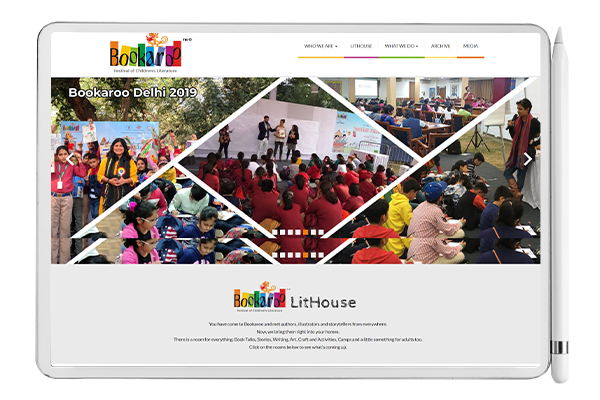 Client Profile
Bookaroo - a children's literature festival set up by Bookaroo Trust, a public charitable trust - endeavours to make books come alive through interactions between children and creators of books and storytellers.
Bookaroo's mission is to bring back the wonder of imagination and reconnect children everywhere with the world of literature in a fun way. Bookaroo's journey started with the setting up of India's first exclusive children's bookstore Eureka in 2003, where book-related events were held nearly every weekend. The idea was to create a place that children could call their own, choose books of their choice without parents or teachers dictating what a good book is.
Objective
They wanted to have a web based support to notify people and manage registrations about the upcoming events and give them a proper update of every events managed by them.
Services Provided
Design Prototype
Frontend Development
Backend Development
QA & testing
Approach
We suggested customised solution for developing a website leveraging the power of HTML and PHP. The web experts came up with a strategic architecture in one go that fulfills the project objectives. The team kept the navigation simple on the homepage that guides visitors to explore all the events. The data migration was planned and put in the place effectively with no flaws at all.
The website development and testing were put in sync to avoid any iterations at the end of the project to save time & to ensure quality and flawless delivery of this website.
We successfully developed the website and to fetch a lot of new audiences and sponsors and secured a significant increase in engagement for the visitor.