Alpide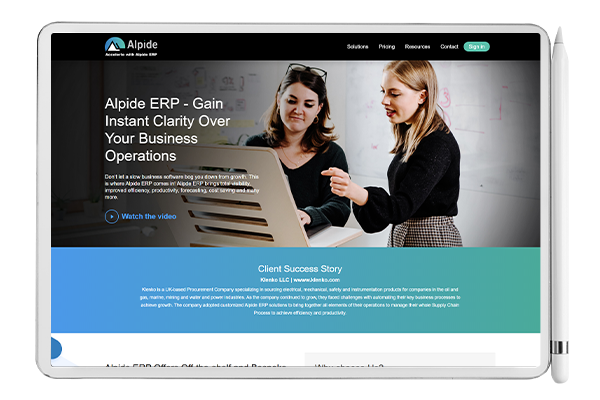 Client Profile
Alpide ERP is a product of Prompt Solutions. At Prompt Solutions, they do not only develop custom software based on the needs and requirements of their clients, but team of professionals is also experienced with providing consulting services of impeccable quality.
Objective
The main aim was to create a website that will show all the services they offer in ERP that will increase the user engagement & website traffic and make them contact Alpide for the services.
Services Provided
Design Prototype
Frontend Development
QA & testing
Approach
Ezbiz helped with the solutions incorporated with the requirements . We suggested customised solution for developing a website leveraging the power of HTML and PHP. The web experts came up with a strategic architecture in one go that fulfills the project objectives.
We successfully created a website for our client fulfilling all the needs of them and its helping engage more customers from all over the country Experiencing more international approach also.